Collecting props is not a one day job. It takes years to build the collection. One of the main ticks is to go with the trend in the photographic world, and it is not easy. Some trends stay around for a while, when the others change so quickly. Here you dish out a small fortune for the super cool prop, and tomorrow it is collecting dust in the closet and takes away that valuable storage space.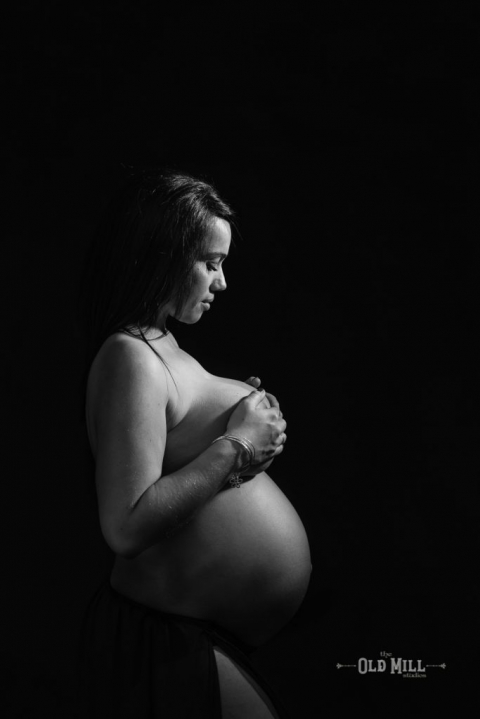 It is bizarre, that clients usually do not care for trends, or are not even aware of them. They exist in the photography environment, usually set by a Big Name Tog, and inspire everyone else.
We do not follow every single trend, but get ideas which would suit our brand, what we like and what we do! One of those ideas is to use magnificent designer gowns for the maternity photo sessions.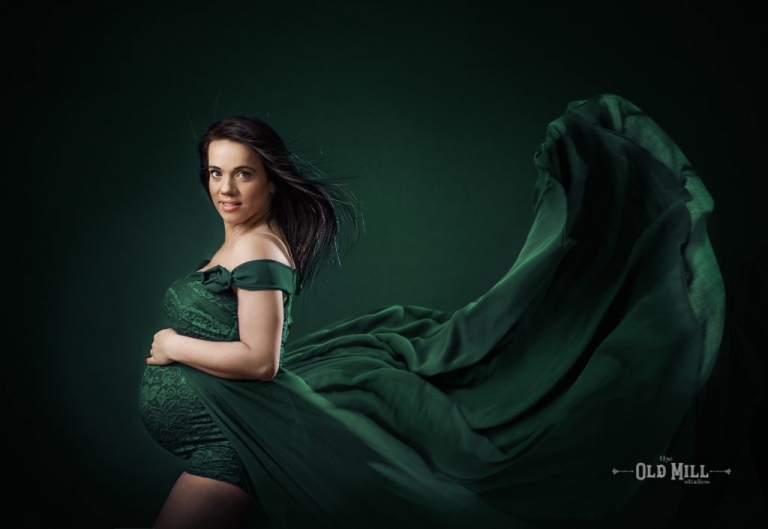 Pregnant ladies are of perfect shape, even when they do not think so, and we try to bring out the inner queens in them. Floating fabrics and hair give the feeling of dynamics to the posing and make the sessions fun.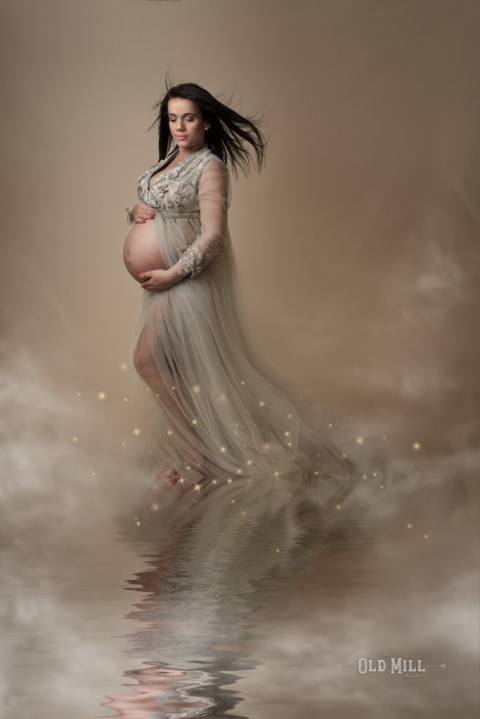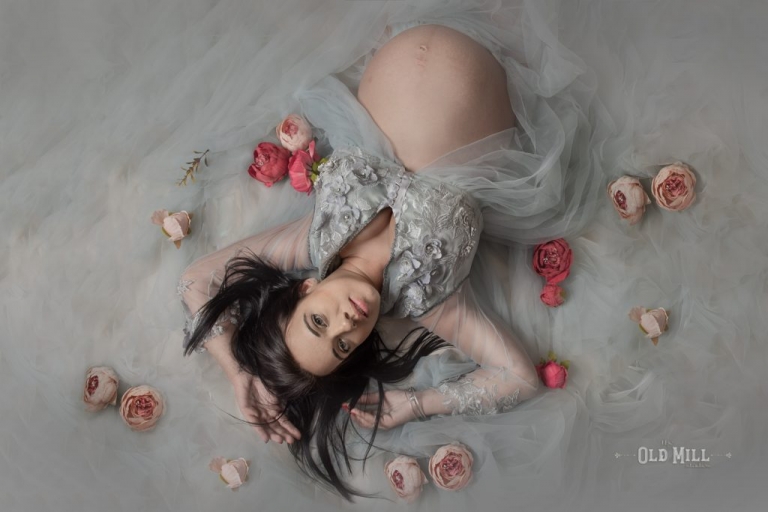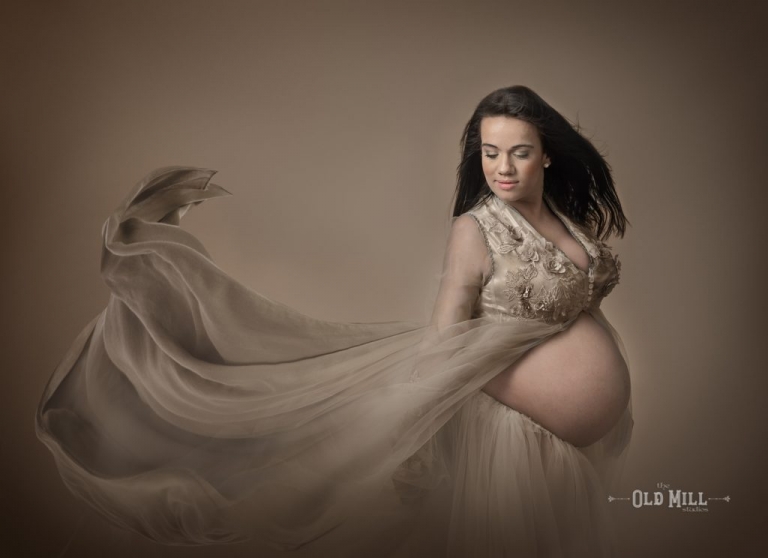 Following the trends can be very expensive. Luckily I am handy with the sewing machine and have been working on a few of them over the last few months. It is not easy, as tracking the right fabrics and colours can be very tricky, let alone designing! But as i love doing costumes for my themed photo sessions, creating maternity gowns is a fulfilling process.
And they are one of a kind – made by me!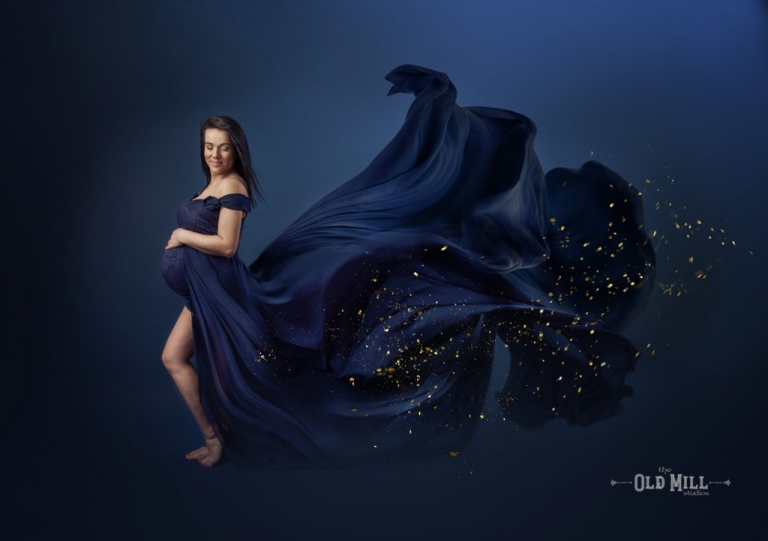 The blue gown in the swimsuit style has recently joined our wardrobe, just on time for the maternity session with beautiful Charlotte. It is also great for the non-maternity sessions, like the ones with the baby, and perfect for "Bump to Baby" combo!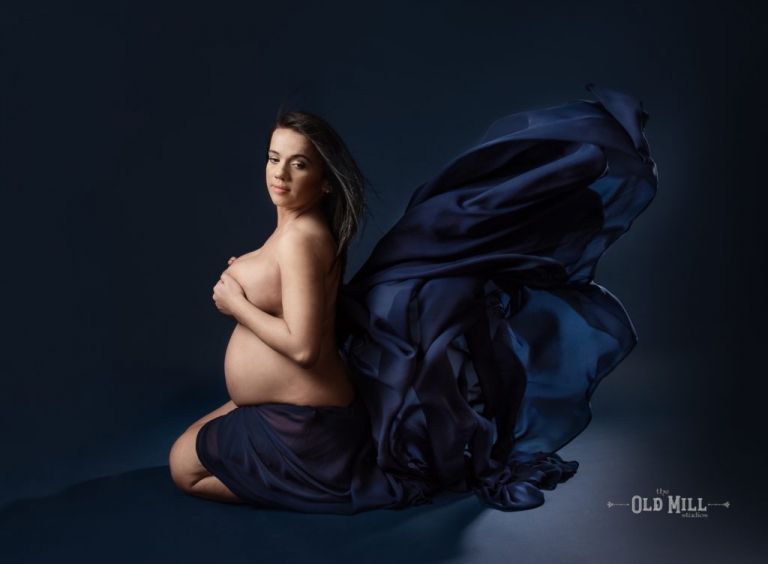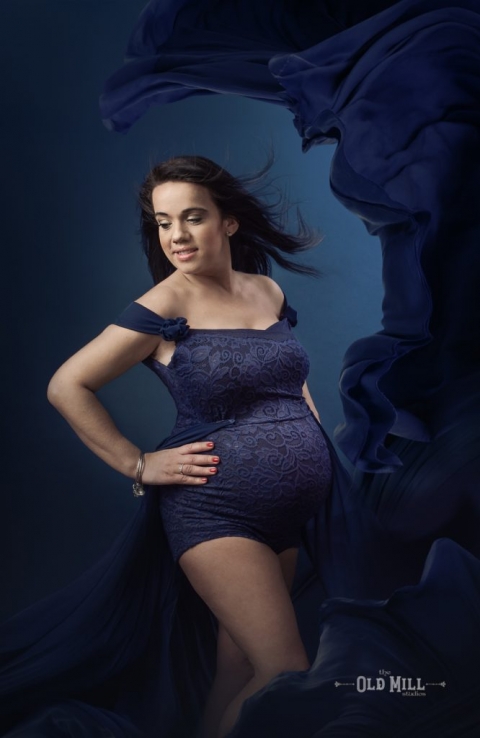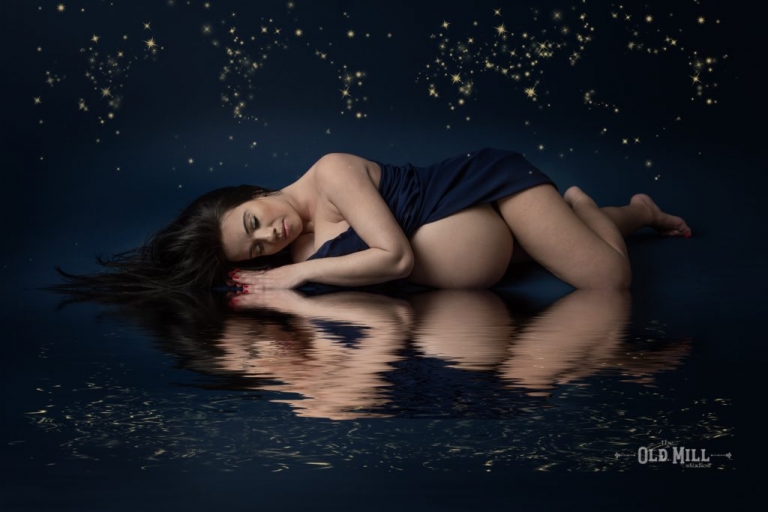 I am trying to make my gowns multi-sized, so they fit everyone!
So if you'd like to treat yourself, we invite you to our maternity photo shoot! Our gowns are to your disposal! If you'd like to take it a step further, the session on location would be amazing! Nothing will beat beaches in Cornwall at this time of year!
To book the maternity photo session please visit Maternity. 
To make it a location one, simply choose the Add location when checking out – and within 7 miles of St Austell, there is no extra charge!