Your beautiful photos do not have to stay on USB somewhere tucked away in the draw. Of cause, you are welcome to print them and share with friends and family. But often people forget about their images and do not get around to print, frame and hang them.
So we offer the solution – we will provide beautiful wall art for your home. Our pictures are not mere prints stuck in the frames. They are a fine example of craftsmanship, created for you by the top labs in UK.
Framed Pro Print – from £168
The pro mounted is inset into a custom made wooden tray frame with an 8mm surround creating the illusion that it is suspended within the frame. This is an ideal product for exhibitions due to its crisp image and matte finish. Its light weight properties also make it ideal for childrens bedrooms and play areas.
Wooden tray frame in black or white 
Hi-definition 12 colour printing 
Certified for 100+ years 
Supplied in a white presentation box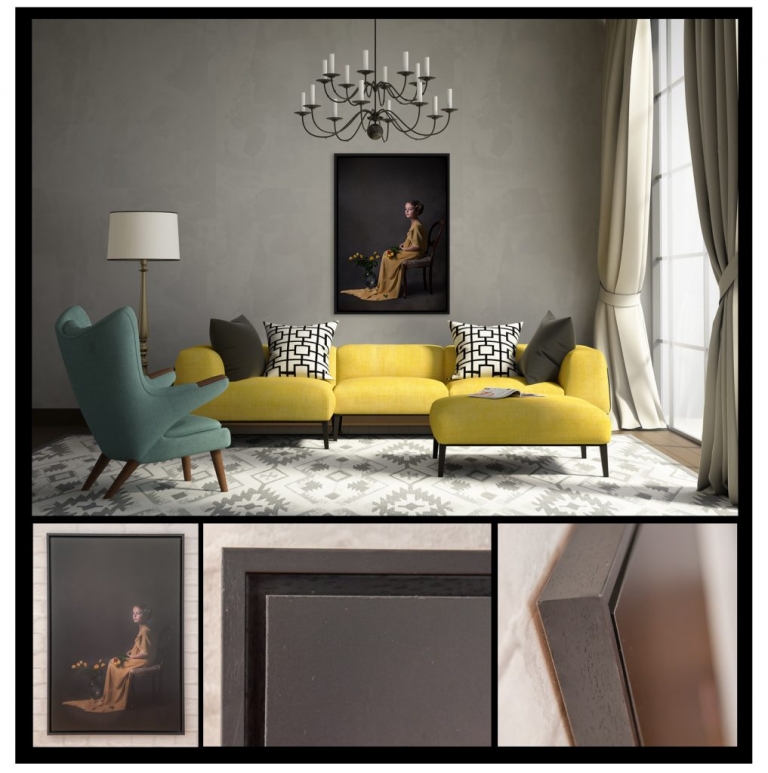 Box Frame – from £230
A striking yet subtle alternative to traditional framing, the Box Frame offers a range of moulding colours to complement or contrast with stunning images.  Comes with lustre or high gloss finish.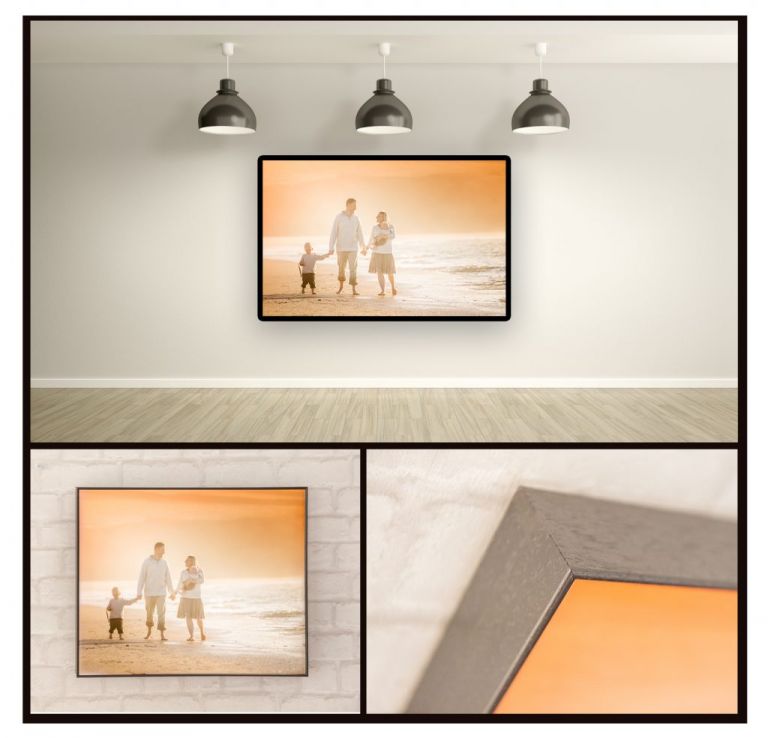 Orb – from £168
Our popular Orb is now available as a lightweight Pro Mounted Print. Perfect for creating impact Gallery Walls affordably. The Orb Pro Mount is also ideal for childrens rooms and busy play areas as the lightweight product even at 20" is less than 600g, so perfectly safe.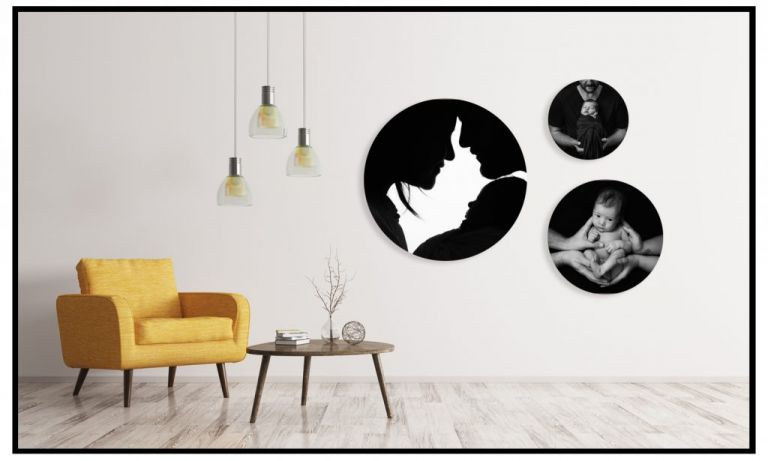 Our HD Acrylic Orb has been one of our signature contemporary products. This new circular format works with virtually any type of image and ensures a truly unique finish on the wall.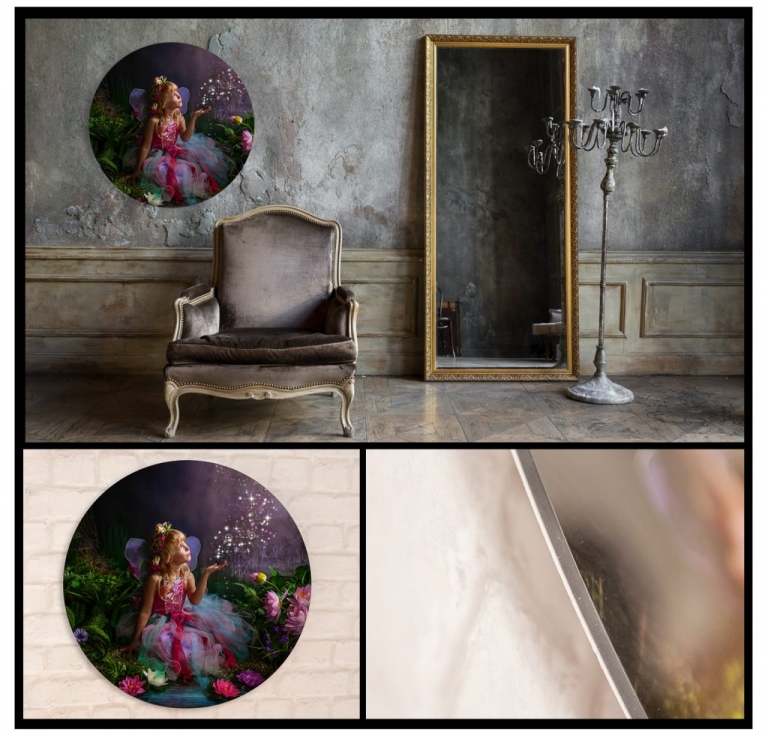 Float Frame – from £344
Taking fine art printing to a whole different level, the Float Frame is the perfect product for putting fine art prints in the spotlight.
This multi-level framed wall print adds further depth and dimension to the images. Choose from a straight edge for a sleek look or add a torn edge for a creative finish. Complete with protective acrylic and a choice of six frame options, this is the perfect product to focus all the attention on your pictures.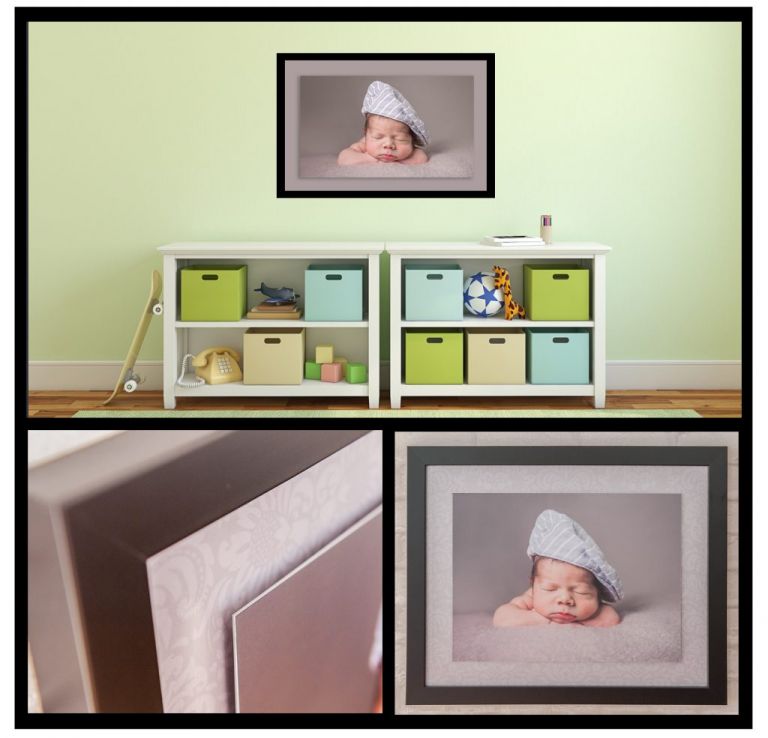 Alumini Print – from £230
The image will pop with the latest in high definition metal print technology. Robust, waterproof and scuff resistant, the Alumini creates an eye-catching metal wall art feature in any environment.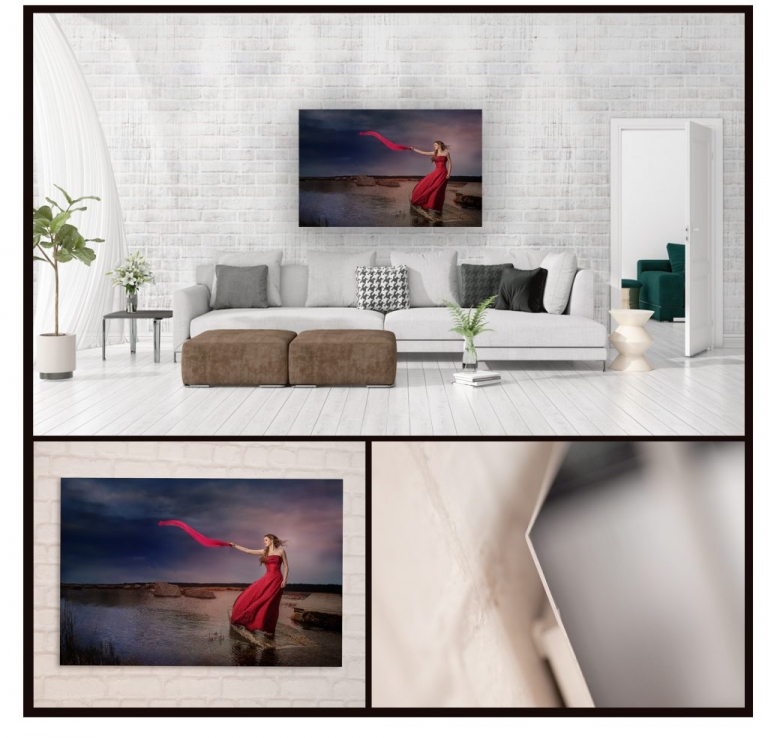 Art Panel – from £334
Our Art Panel is a combination of the panels in a single Wall Product.  Images are photographically printed on quality paper, are laminated and come in a Satin finish with UV protection.
Available in a few different configurations, each lightweight and slimline Art Panel comes with an industry-leading black edge band around the panels providing a subtle finished seal.

The Art Panel has a metal plate fixing on the back allowing you to hang it effortlessly while rubber bumpers are included so it sits evenly on any wall.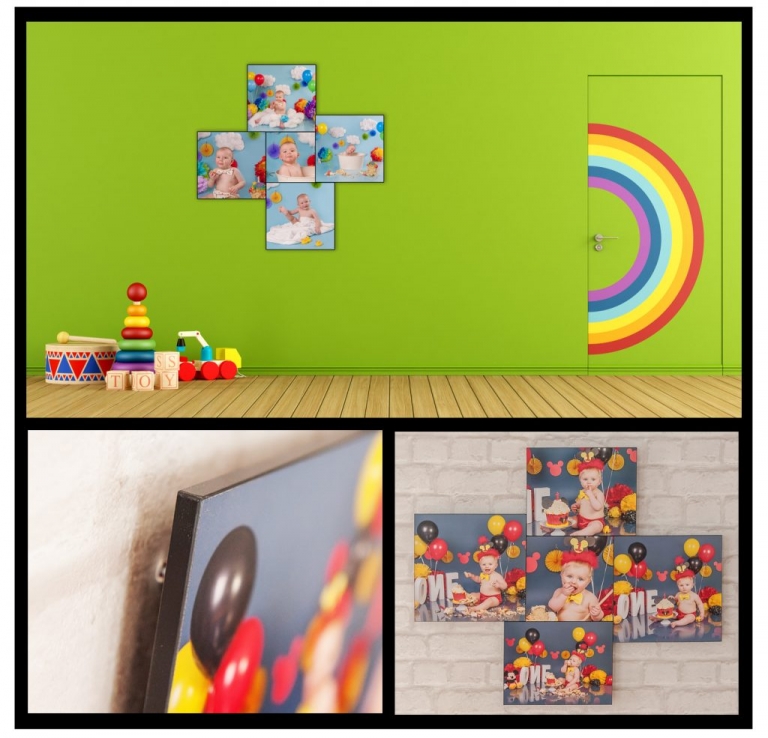 HD Tray Framed Acrylic – from £302
Our HD Acrylics are truly unique and designed to bring out the best colour rendition & sharpness possible. The images are fully UV protected & sealed to last a lifetime.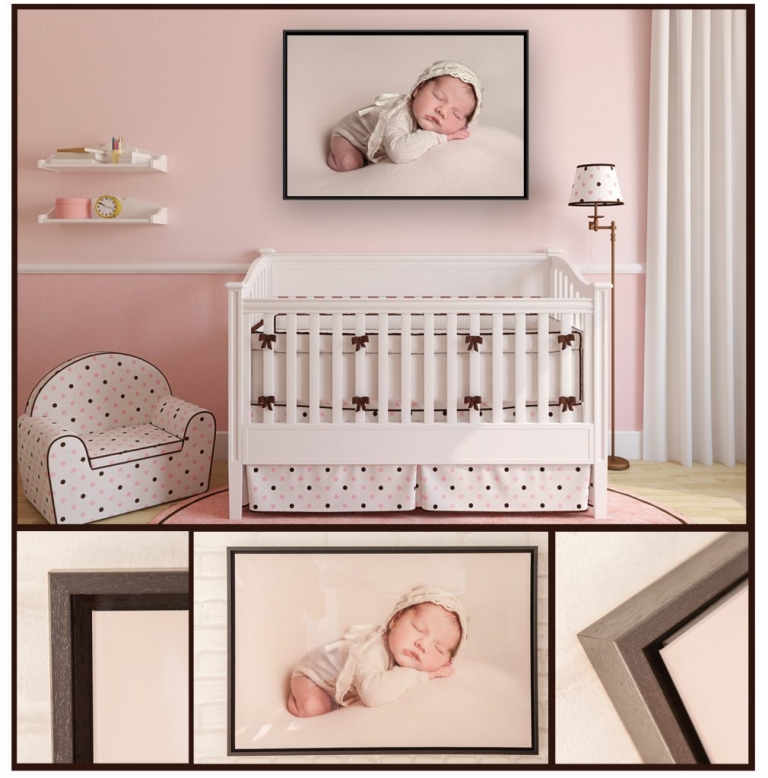 Deep Framed Canvas – from £302
A truly timeless fine art wall piece. Our archival pro canvas is first hand stretched around the exhibition pro bars then set into the custom made deep frame to create a floating effect.
Deep Frame in black, brown or white
Hi-definition 12 colour giclée printing
Fine art UV varnish for added protection and light fastness (no need for glass)
Inks certified for 100+ years
Professionally framed and finished
Supplied in a white presentation box