Certainly 2020 was full of surprises and most of us will be glad to see it gone. First Covid-19 quarantine hit and sent everything into turmoil, still keeping everyone on the edge of another possible lock down.
Every year I was trying to have a new Christmas theme, with this year being no exception. I have a gorgeous new set, and a whole forest of new Christmas trees and props. But as if Covid-19 were not enough, I have another battle to fight now – malignant tumour of thyroid gland. Two operations are done so far, but taking into account the events of this year and its uncertainty, the brand new set will have to wait till next Christmas.
Instead Christmas Carols are back on 14th of November and 5th of December! They will take place at our new (but still temporary) studio at 6 Biddicks Court, St Austell, which is known as old "Ouch" shop.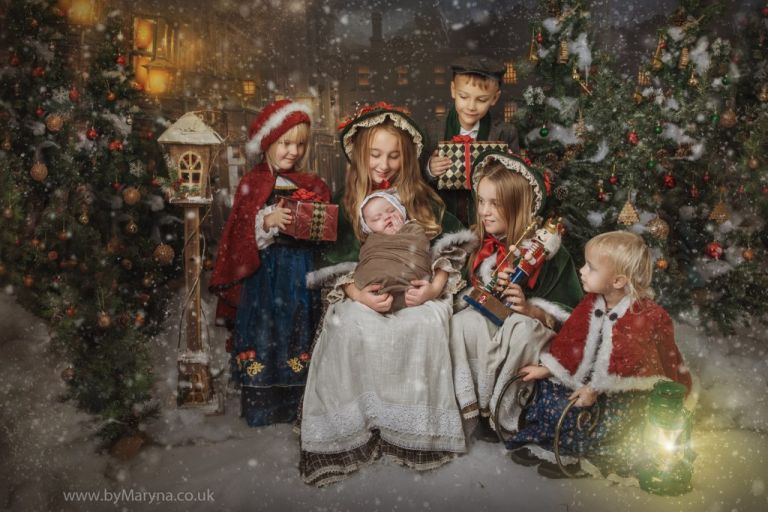 This year we are not able to offer our hand made beautiful Victorian costumes. I am particularly sad about it as these costumes do make beautiful addition. Unfortunately due to Covid-19 regulations, costumes will not be possible for mini sessions at this time.
So please wear your Christmas best!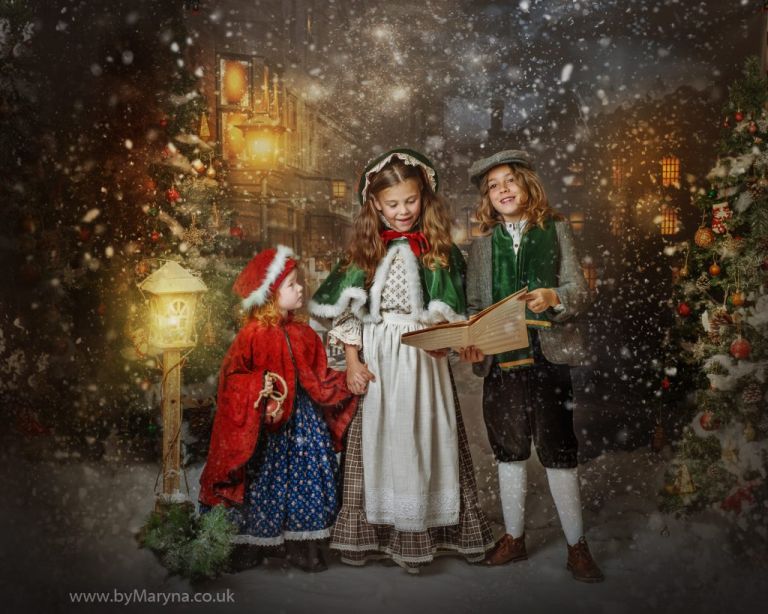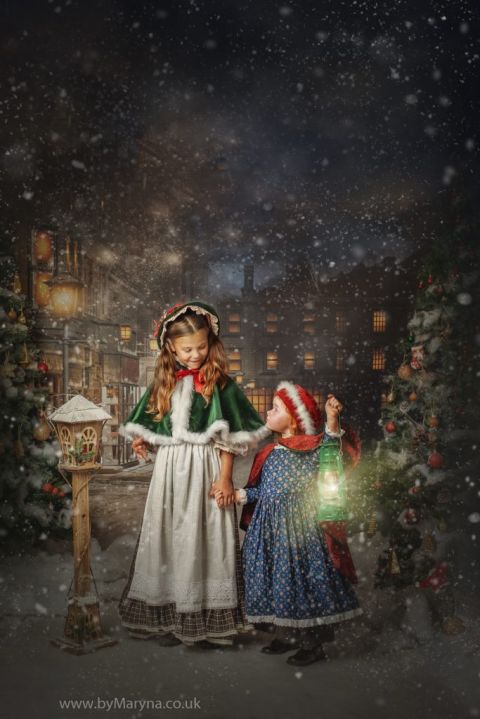 Please bear in mind, if booked as a full size themed session, Christmas Carols outfits are available to use. We then have time to wash them and get them ready between uses. To view and book our full size themed session please click here.
On the positive side, our mini sessions are suitable for families and children of any age this year (ideally if babies can sit). Taking into account the costume situation, the packages prices have been adjusted to reflect this!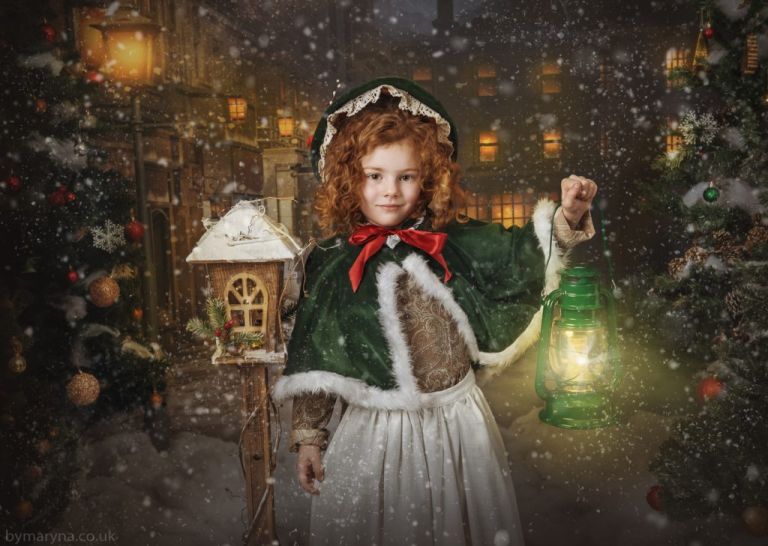 There is a very limited number of mini sessions available this year. Each of the shoots will last about 1 hour and will include photographing and choosing your images on the spot.
There will be 7 sessions available on 14th of November and another 7 on 5th of December. The session costs £30, and includes a free 5×7″ print. All props will be disinfected between use and sessions made as Covid safe as possible.
Additional packages are available as per below.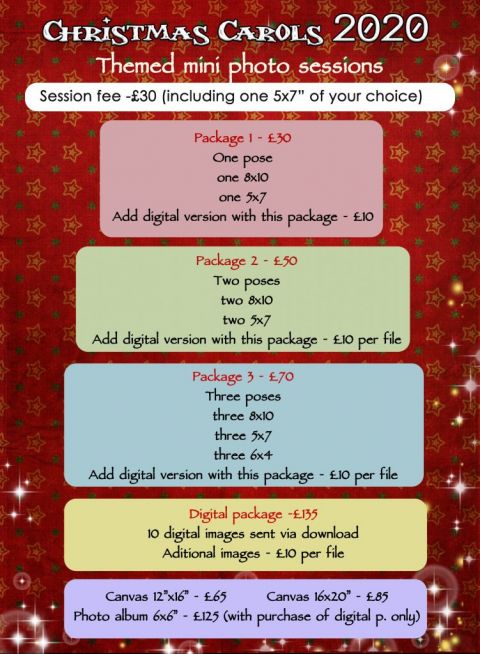 To book, please get in touch regarding the slots availability, then click on "Book Now" button and complete the online process to complete the booking. Please note, no slots will be held unless the booking is confirmed.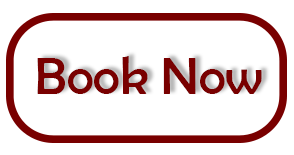 ***Important message*** please read before booking!
-Victorian costumes are not available for mini sessions due to Covid-19. Please wear your Christmas best.
-All bookings are final! We have very limited availability this year, so once the slot is sold, please there is no "change of mind". If ill or unable to attend on the day of the session, the credit for another session on later date (not a refund) will be offered. No refunds or credits will be given for "no shows".